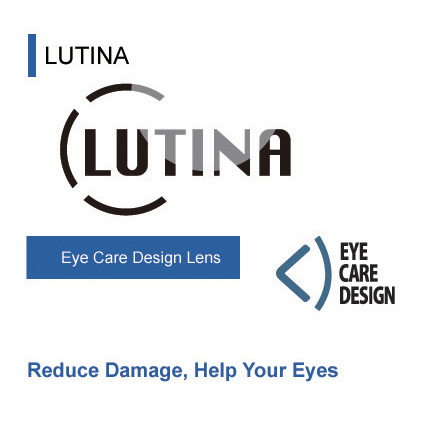 Description
TOKAI presents here a new standard for ophthalmic lenses which ophthalmic lenses are not just a item for vision correction but a item to help the eyes. The EYE CARE DESIGNs.
There are many different disorders that may occur to the eyes, which is a very complex organ, important to your healthy life. Out of these disorders, "Age-Related Macular Degeneration" is the most common cause of vision loss for the age group of 50+.
The "Lutein" is one of a carotenoid essential to the eyes, Absorbed by eating yellow and green vegetables.
The Macula is the central area of the retina within the eyes, which helps you see clearly. Studies show that the destruction of the "Lutein" existing within the macula can become the cause of this disorder. The destruction is caused by UV rays. Humans unfortunately can not produce this essential sub- stance alone and depend on eating green and yellow vegetable to take in within the body. This is why TOKAI developed the "LUTINA" to lead the EYE CARE DESIGN. The LUTINA will cut out the UV rays, and help protect the essential Lutein within the eyes.
Eyes without the "LUTINA"
Low amount of "Lutein",
thus not able to reduce the damage to the macula.
Eyes with the "LUTINA"
Enough amount of "Lutein",
thus able to reduce the damage to the macula.
*Images for Reference
Enhancements
www.tokai.com
Specification
Single Vision Range:
| | | | | |
| --- | --- | --- | --- | --- |
| Description | SPH | CYL | Max | Ex |
| 1.60 AS Lutina P-UV PGC | PL to -6.00 | -2.00 | -6.00 | Japan |
| 1.67 AS Lutina P-UV PGC | -3.00 to -8.00 | -2.00 | -8.00 | Japan |
| 1.67 AS Lutina P-UV PGC | -3.00 to -10.00 | | -10.00 | Japan |
| 1.60 RX AS Lutina | +8.00 to -10.00 | -4.00 | -10.00 | Japan |
| 1.67 RX AS Lutina | +8.00 to -11.00 | -4.00 | -11.00 | Japan |
* Lutina eye care material also available in all Progressive Lens Range
Available in coating: